Ride 'Em, Cowboy: A Rodeo Store Has the Best of the West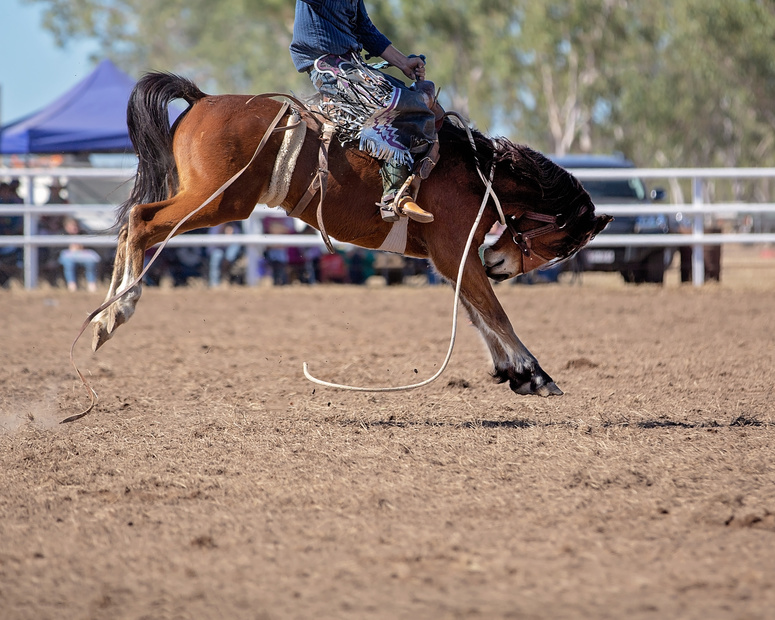 Do you find yourself dreaming of the prairie? Does the song "Don't Fence Me In" keep going through your head? If so, then something is definitely telling you that you're longing for the cowboy life...and maybe it's time for a taste of the West.


You're definitely not alone. The cowboy mystique has had virtually unlimited appeal for generations. In fact, according to the 1880 U.S. Census as reported by Ancestry.com, "cowboy" was selected by hundreds of men as their main occupation.


And why not? The cowboy life is filled with energy and excitement! For instance, what comes to mind whenever you hear the word rodeo? Thrilling images of rugged cowboys riding skillfully on spirited horses kicking up lots of dust, no doubt.


Then of course there's all the rodeo equipment, lassos and saddles. Most of all, though, rodeo styles come to mind. Items such as cowboy sweatshirts, western boots...wouldn't it be great to be able to find all these western styles in one place?


Well, you're in luck, because there is a place where you can find western apparel and accessories. What is this place? It's called a rodeo store, and it's waiting there for you, ready to make your western dreams come true.


A rodeo store is a retail establishment that specializes in western accessories and styles. It features a wide variety of goods with western themes. The selection offered in a rodeo store is great, and the items are high-quality. Let's look at a few categories.


Western Items for the Home

For items that will carry the western theme into your home, your ideal site would be a rodeo store. Here, you will find a great selection of goods ranging from a set of coasters with western prints to rugs and wall coverings with western themes. Mugs with a western theme, and other unique styles will also be available. Just a couple of items from a rodeo store can add the flavor of the West to any room in your home.


Western-Style Apparel

By far, the most popular items found in a rodeo store are men's, women's and children's clothing and apparel. Men's rodeo shirts, rodeo western boots, rodeo jeans for women and western-style graphic tees are all extremely popular items. Without a doubt, western-style boots are the most popular items. And with the wide variety of styles including square-toe, pointy-toe, work boots, high or low heel and many more, there's certainly something to please everyone! Close behind boots in popularity are jeans -- part of the cowboy image, no doubt. This is where to find rodeo jeans for virtually everyone!


Western-Style Accessories

There's no doubt about it: nothing says "cowboy" like a hat. The unshaped cowboy hat is extremely popular. In addition, a felt cowboy hat is also a great choice, as are western caps for women. A rodeo store will also offer items such as western money clips, sunglasses, boxers and items to care for your horse.


But what if you can't hop in the saddle and go West in person? Not to worry: an in-person or online visit to a good, friendly rodeo store with great customer service and a wonderful selection of goods will be just the place for you to say "Howdy Partner!" It is where you will be able to take it all in and quench your thirst for the best of the West.