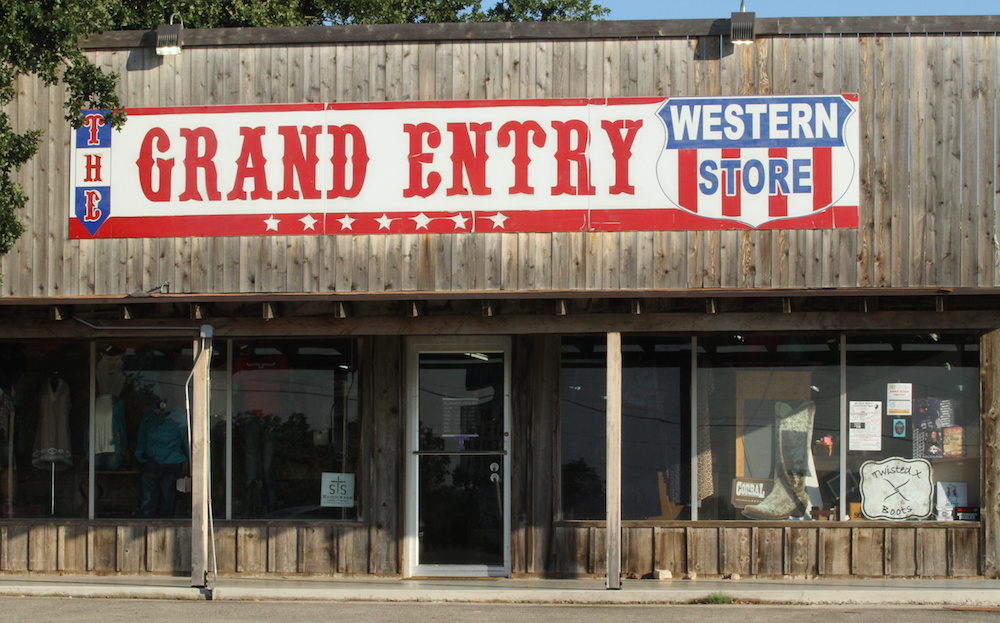 THE GRAND ENTRY WESTERN STORE is open Monday through Saturday from 9:00 A.M. - 6 P.M. We're closed on Sundays except for Tax Free Weekend and extended hours in the month of December. For any additional information, please call 254-968-3920 or 254-968-4305. After hours, we can be contacted at 254-968-4304.
We are happy you stopped by and hope you will enjoy looking at our website. The Grand Entry Western Store was established by our dad, G. K. Lewallen in 1956 and is currently owned by Chick Elms, former rodeo competitor and 6-time NFR qualifier in Bareback Riding. We know our "stuff" and can relate to you, the customer - whether cowboy, cowgirl, city slicker, business person, "little britches," or full-time student.
Our store is located at 1693 & 1695 W. South Loop in Stephenville, TX - the Cowboy Capital of the World. We continually strive to offer top-notch customer service and be the # 1 western outfitter in this area. Chick keeps the coffee pot on, and you're more than likely to make some great cowboy friends plus hear a few rodeo tales for free!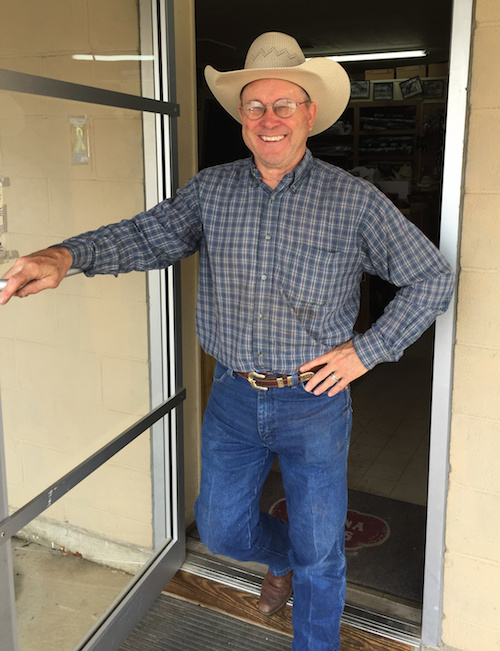 Owner, Chick Elms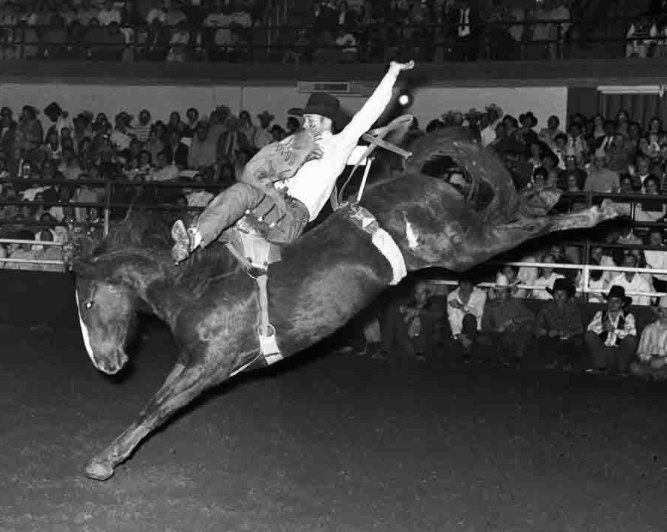 Chick Elms on #10 Sapphire in San Antonio, TX in 1975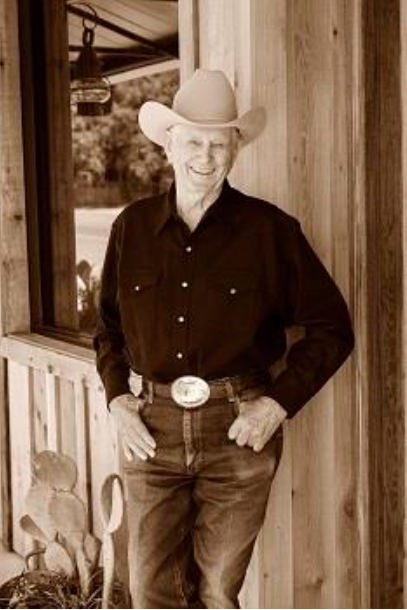 G.K. Lewallen - Rodeo Legend and Founder of Lewallen's Grand Entry Western Store in 1956