Staff Styles: Meet Morgan!
Summer event ready!
For some, summer can be a busy season. It feels like every week I'm getting another invite to a wedding, bridal shower, baby shower or birthday parties. The best part about these events are the super cute outfits! Morgan's staff pick this week is a versatile option for any of your upcoming summer events! Be sure to check out our other tops or dresses for your upcoming events!
Meet Morgan!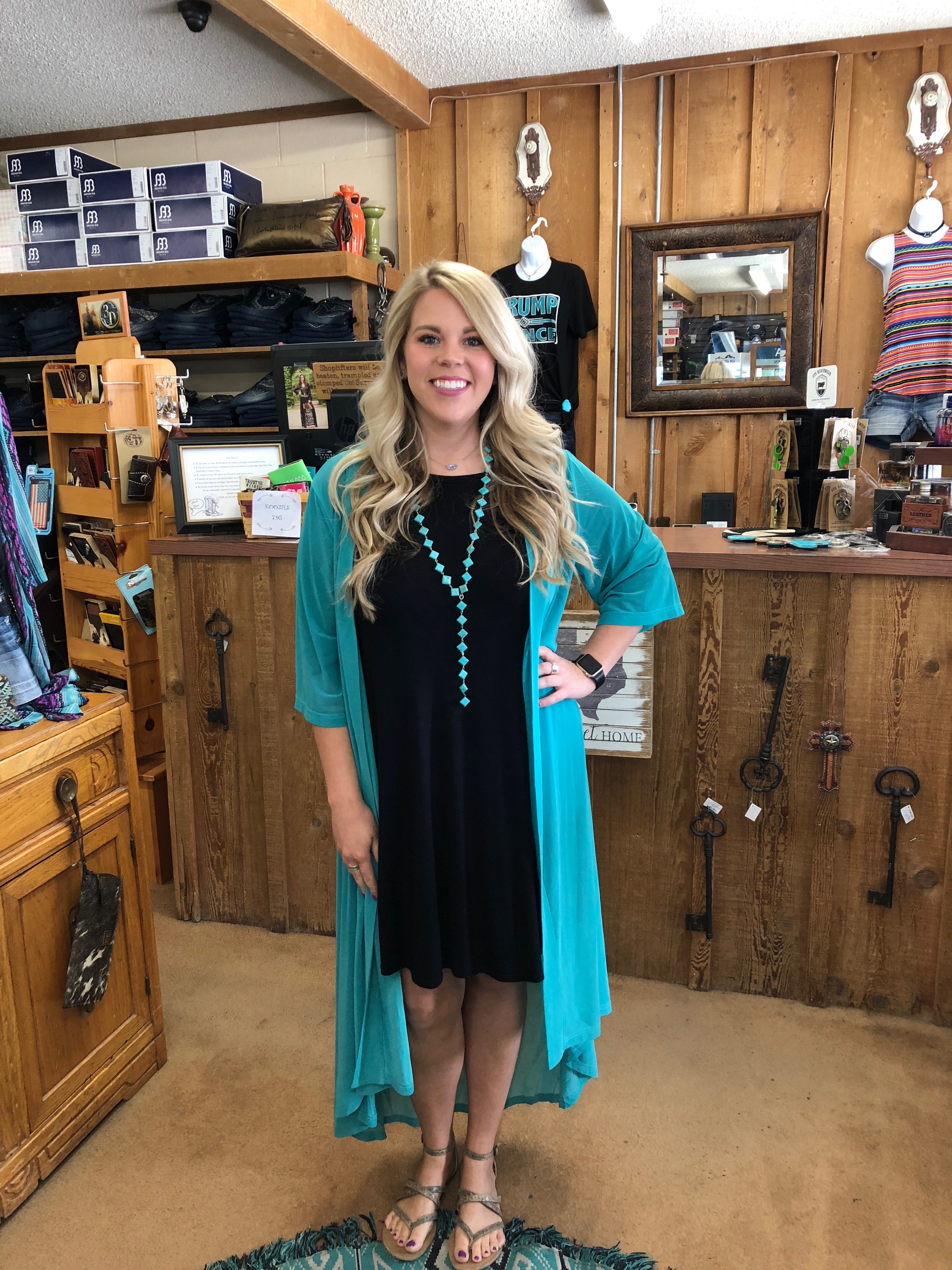 Morgan is a senior at Tarleton, and will be graduating in December. She plans to pursue a career in teaching. She has worked at Chick Elms the longest, 6 years, and we will be sad to see her go after graduation. When she's not at the store she enjoys playtime with her sweet puppy Otis, drinking coffee and watching Friends on Netflix. She loves quoting Forrest Gump and has an arsenal of Friends and Forrest Gump quotes at the ready to make anyone smile.
Morgan's Pick: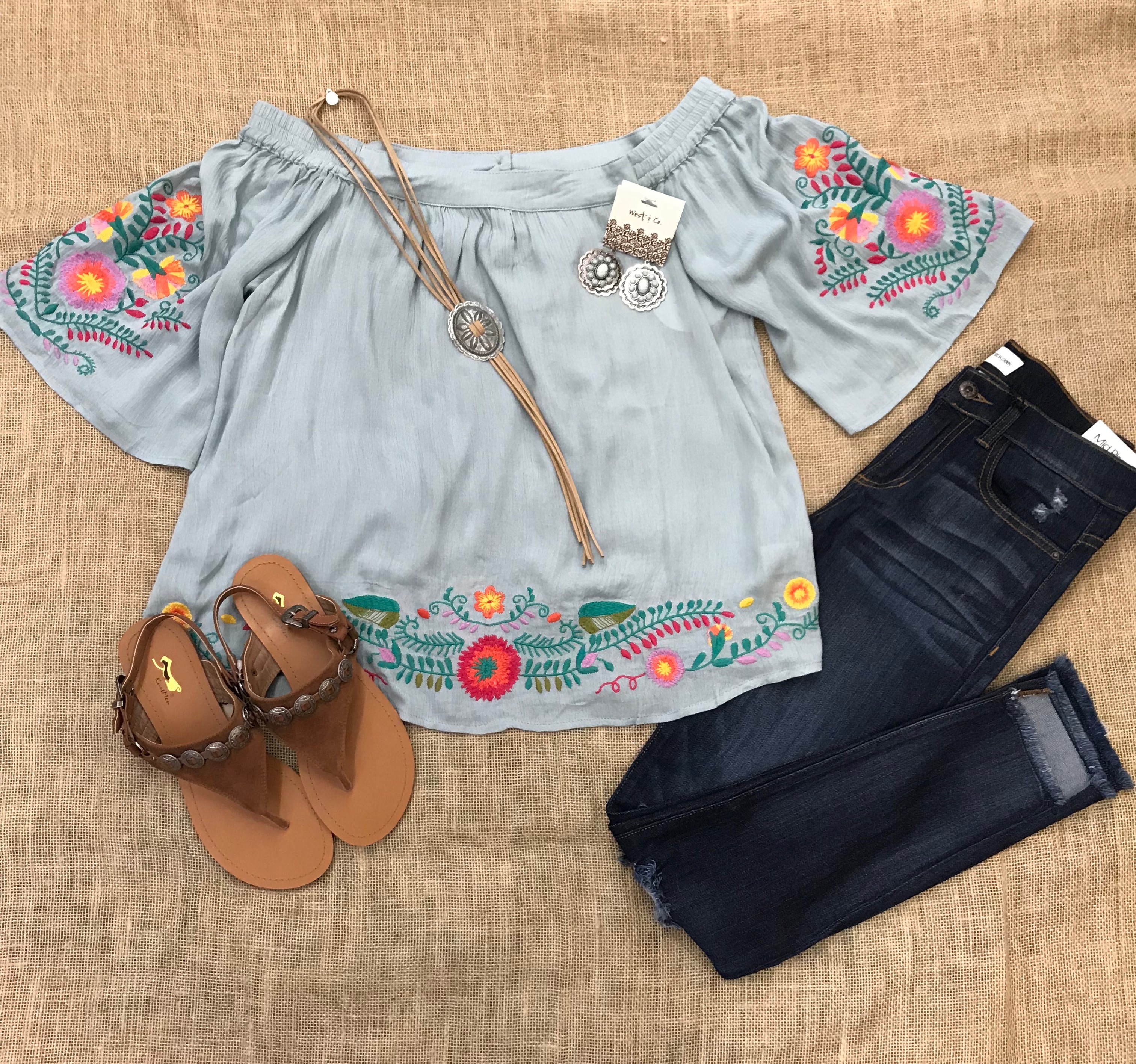 This outfit would be perfect to wear to a bridal or baby shower, or even a girls night! This adorable top from Umgee is brand new to the store and we LOVE it! The floral embroidery gives the dusty blue background the perfect pop of color and the off-shoulder look is so popular right now! The skinny jeans from Sneak Peek have a cute hi-low hemline and hit right at the ankle, making them a perfect fit with these Kurtmen sandals. No outfit would be complete without jewelry and this necklace and earrings from west & co look great! This is a great low cost outfit that won't break the bank! Be sure to click the links to purchase and look out for next weeks blog!
If you loved this weeks blog let us know by dropping a comment on our Facebook or Instagram or share it with your friends using one of the links below! We would love to hear your feedback!