Staff Styles: Meet Samantha!
Classy yet Casual!
As Stephenville's weather heats up into the high 90's this weekend, we know everyone is looking for a way to cool down! Dresses are the perfect way to do that, and here at Chick Elms we love summer dresses! They're a great way to stay cool and still look fabulous! As we continue our summer staff styles series, Samantha has picked the perfect dress for this hot summer!
Meet Samantha!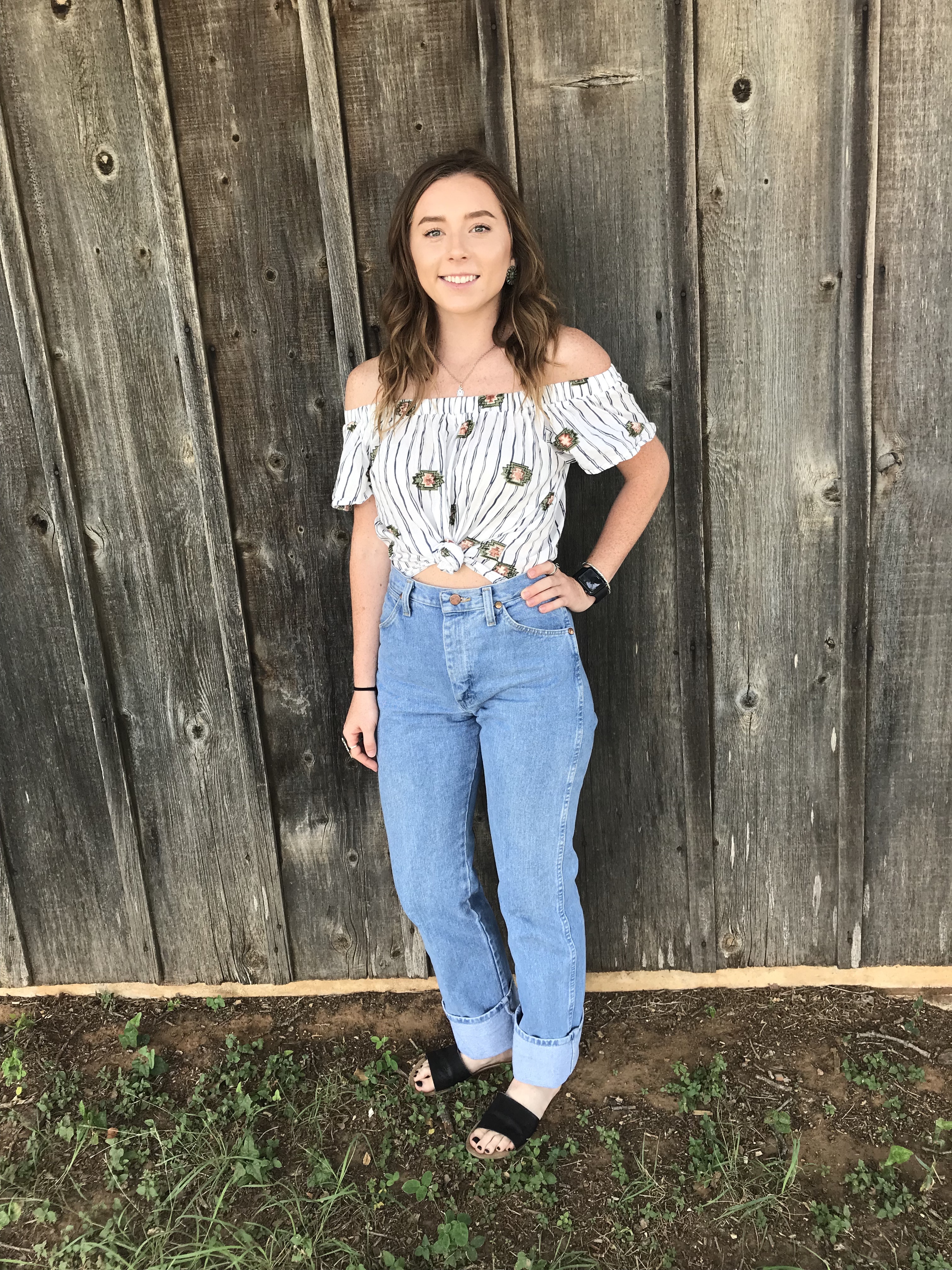 Samantha is a junior at Tarleton State, majoring in biomedical science to become a pathologist assistant. She is from Bastrop Texas and has been working with us since October 2017. When she's not hard at work for Grand Entry, she enjoys drawing, painting and shopping. She loves raiding resale and thrift shops for the perfect vintage pieces to mix with current fashion trends.
Samantha's Pick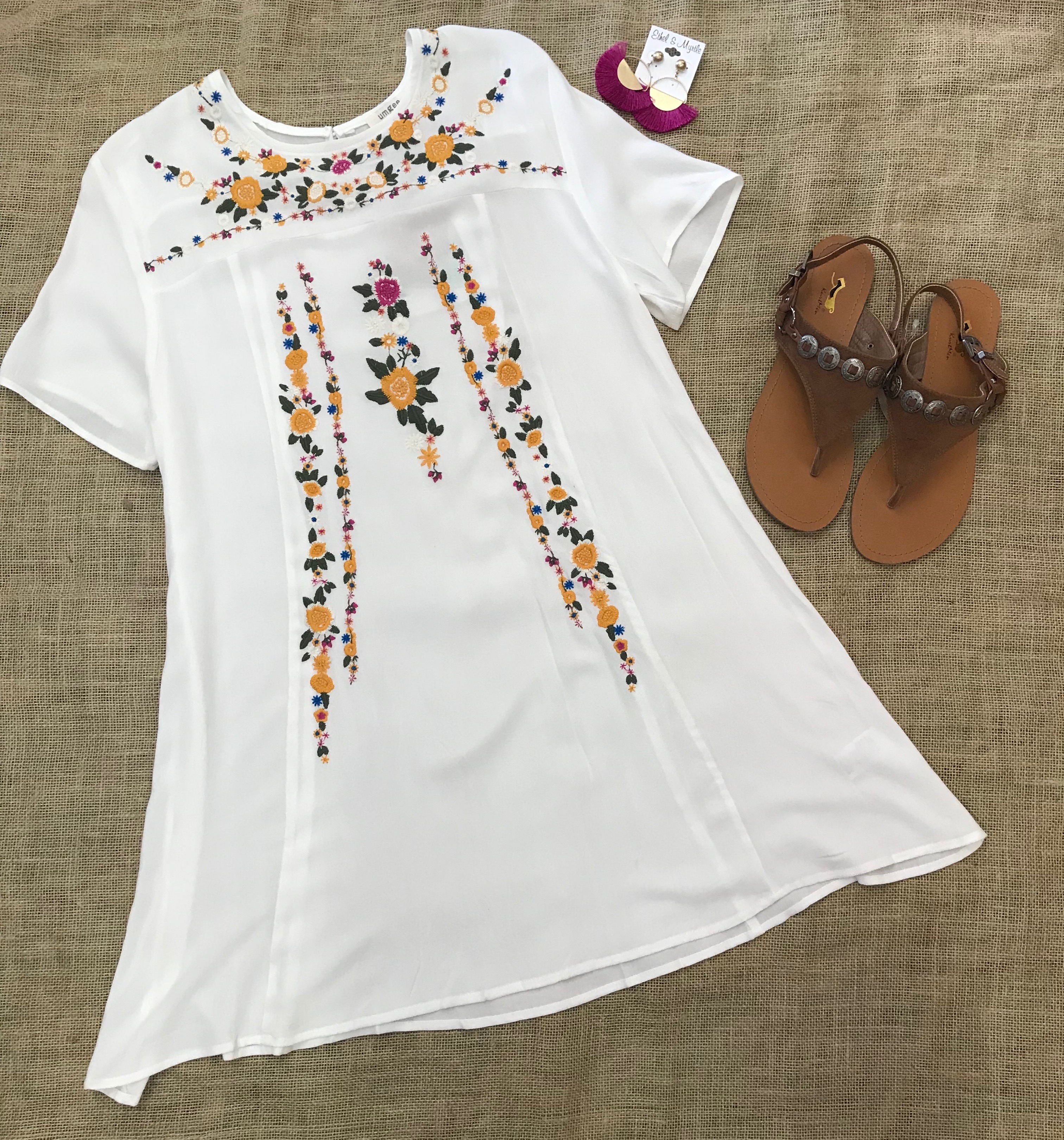 This is the perfect outfit for any summer party or event you have on your agenda! The dress from Umgee features more beautiful floral embroidery (it's definitely a fave trend at Chick Elms this summer!) and the earrings give a beautiful and sassy kick to the ensemble! The gorgeous concho sandals featured are also available in different colors if you have a different outfit in mind!
Be sure to check out these items and more, right here at Chick Elms Grand Entry, and look for the next staff pick in our summer blog series!
Love the new blog?? Be sure to let us know on Facebook or Instagram! We would love to hear your feedback!