Sweet Sweet Summertime
As June begins and most of the local schools have finished their final exams, everyone has one thing on their mind... SUMMER! The thoughts of floating the river, beach nights and summer rodeos have a tendency to bring a smile to anyone's face. Here at Chick Elms Grand Entry, we are ready for the heat of the summer and the cool outfits that come with it. To kick off sweet summertime, we have some staff picks that are sure to have you ready to take on the scorching temps ahead!
Meet Erica!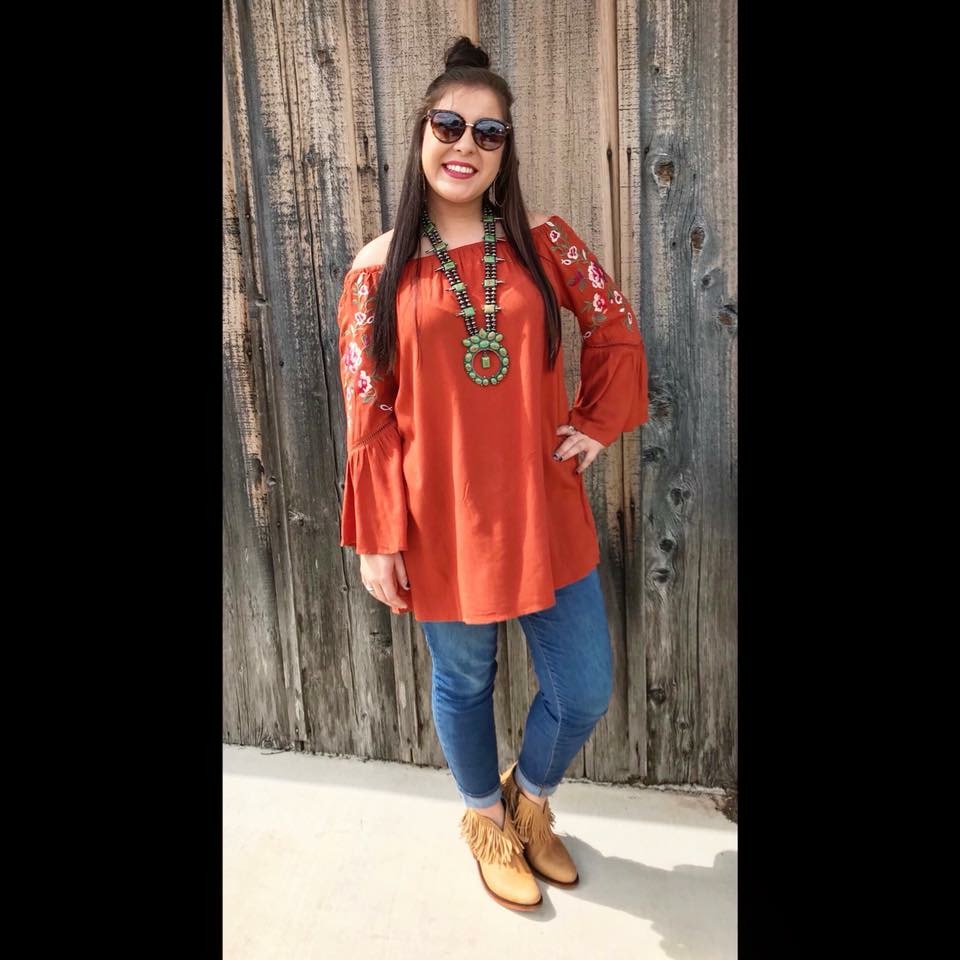 Erica is a Senior Ag Industries and Agency major at Tarleton State University here in Stephenville, TX. She is from Valley View Texas and has been working at Grand Entry since January 2017. She loves helping customers find the perfect outfit for any occasion! When she's not hard at work at the store, she loves to garden and spend time with her sweet pup Newt!
Erica's Summertime Picks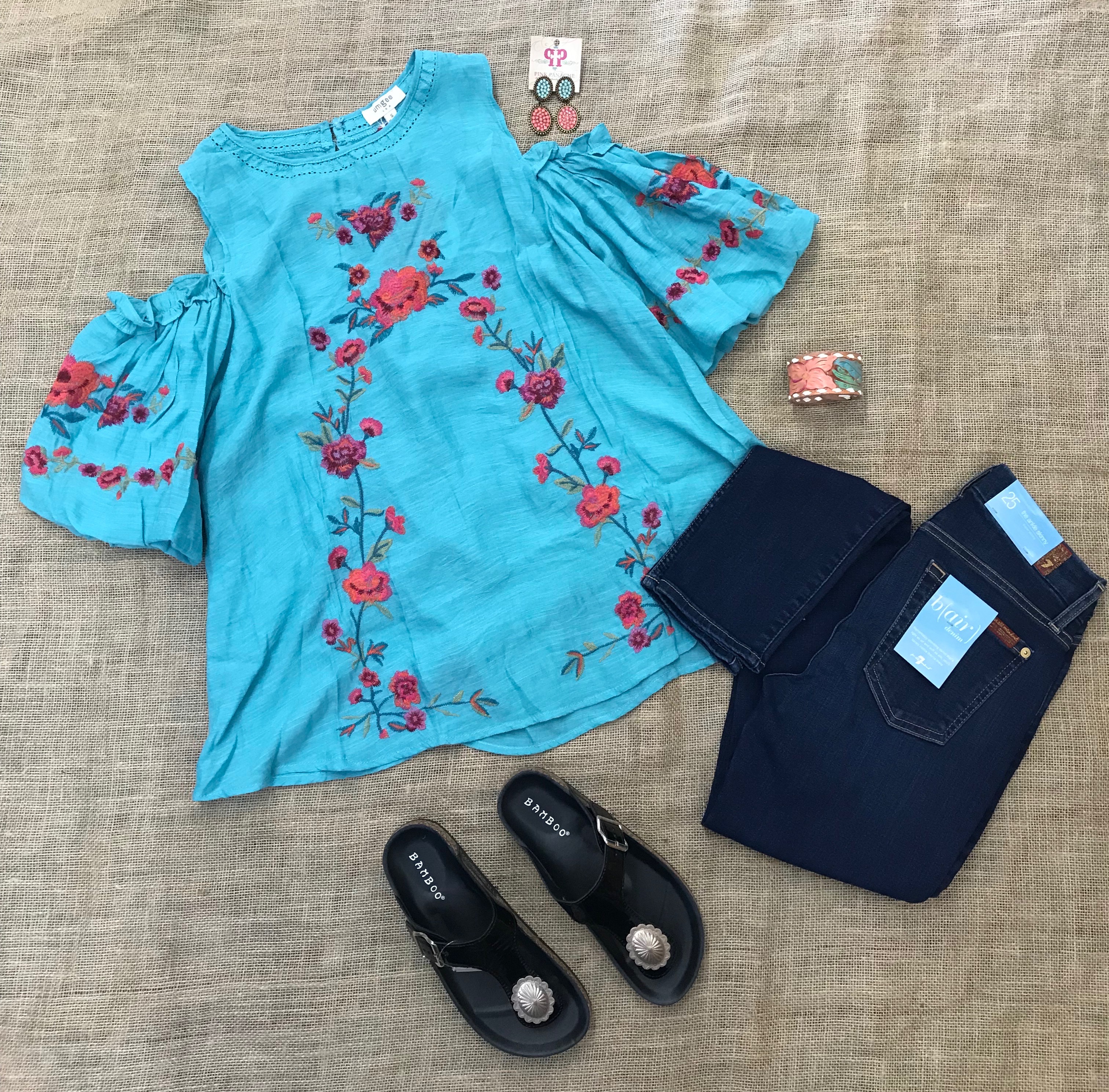 This outfit from Erica is perfect for this summer! The floral embroidery on this top from Umgee is definitely a trend this summer and the distressed 7 For All Mankind skinnies and concho sandals complete the look! Shop Erica's looks right here at chickelms.com and keep an eye out next week for the next Summer Staff Pick!